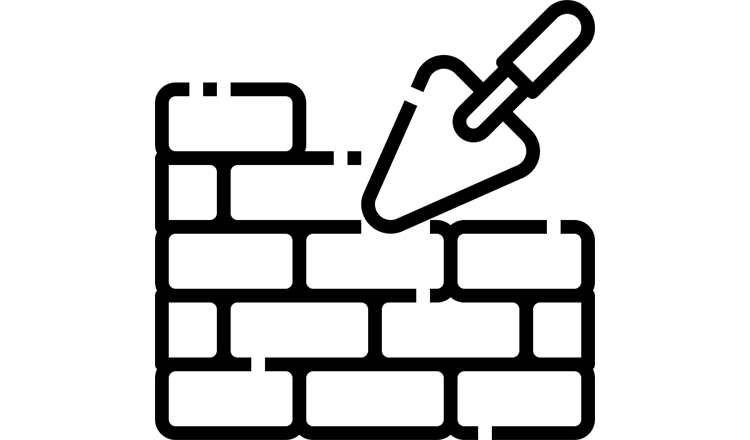 We offer a diverse range of services for commercial and residential projects. Our comprehensive skill set extends to handling tasks, ensuring excellence in every aspect of masonry.
Royal Construction Associates LLC stands out in the field of masonry
Offering a diverse range of specialized services:Commercial and Residential: Royal Construction Associates LLC specializes in masonry services for both commercial and residential properties, tailoring the expertise to suit the unique needs of each setting.
Local Law 11 Services: We provide specialized services to comply with Local Law 11, ensuring that the masonry aspects of the building meet the required standards and regulations.
Brick Pointing and Tuck Pointing: Offering meticulous brick pointing and tuck pointing services, they enhance the aesthetic appeal and structural integrity of brickwork.
Lintel Replacement: Expertise extends to the replacement of lintels, a crucial element in supporting and distributing the load above openings.
Parapet Wall Repair and Re-Building: We undertake parapet wall repairs and rebuilding projects, addressing issues related to stability, weathering, and overall structural health.
Stonework and Flagstone: Proficient in stonework and flagstone installations, providing durable and visually appealing solutions for various applications.
Limestone Restoration: Specialized services for the restoration of limestone, ensuring the preservation and enhancement of this distinctive material.
Marble: Our expertise includes working with marble, offering services ranging from installation to restoration to bring out the best in this luxurious material.
Brick and Terra-cotta Replacement: Providing comprehensive solutions for replacing and restoring brick and terra-cotta elements and maintaining the integrity of the structure
Stucco: proficient in stucco applications, ensuring a seamless and durable finish for both aesthetic and protective purposes.
All Types of Decks: Offering a wide range of deck constructions tailored to the specific requirements and preferences of clients
Parking Garage Decks: Specializes in the construction and maintenance of decks for parking garages, addressing the unique challenges and requirements of these structures.
Structural Steel Repairs: Expertise extends to structural steel repairs, ensuring the safety and stability of buildings with steel components.
Cement Block, Block Walls, and CMU's: Proficient in working with cement blocks and constructing block walls, including Concrete Masonry Units (CMU's).
Ceramic & Quarry Tiles: Specializing in the installation and repair of ceramic and quarry tiles, we provide durable and aesthetically pleasing flooring solutions.