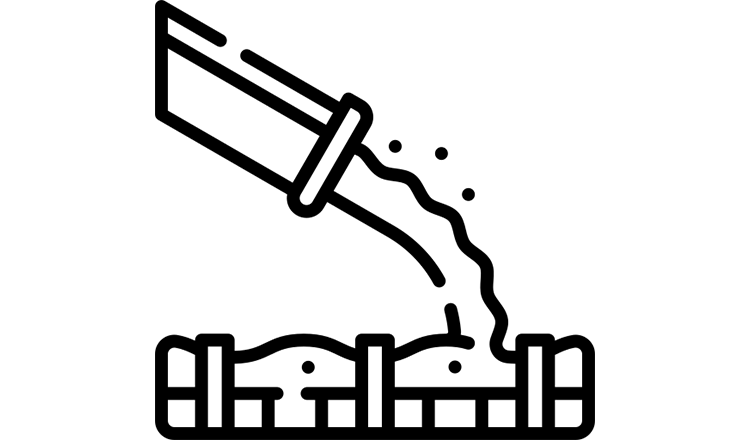 Concrete services in the construction industry encompass a variety of activities centered around the use of concrete as a primary building material. Playing a fundamental role, these services provide essential groundwork and structural elements for various types of structures. The execution of these services requires a combination of technical expertise, precision, and the utilization of high-quality materials to ensure longevity, safety, and aesthetic appeal in the built environment. Royal Construction Associates LLC stands out as a specialist in concrete services, showcasing expertise in various applications:
Floors: Our expertise lies in creating durable, smooth, and aesthetically pleasing concrete floors. This includes the entire process, from the initial pouring to the final finishing touches. offering professional concrete floor services for both residential and commercial spaces, ensuring durability and a polished finish.
Curbs: We specialized in constructing curbs, providing functional and aesthetically pleasing solutions for streets and driveways. Curbs are crucial for delineating spaces, providing structural support, and enhancing the overall design of streets, driveways, and parking areas.
Terrace Paving Systems: Expertise extends to terrace paving systems, combining functionality with innovative design for outdoor spaces. These systems involve the strategic use of concrete to create functional and stylish outdoor surfaces. Whether for residential terraces or commercial outdoor areas, their solutions blend durability with innovative design.
Driveways: Constructing durable and visually appealing driveways tailored to the specific needs and preferences of clients This includes the formation, pouring, and finishing of concrete to create driveways that are not only durable but also enhance the overall curb appeal of properties.
Sidewalks: Providing services for the installation and repair of sidewalks, ensuring safety and longevity. This includes the meticulous construction of sidewalks using high-quality concrete, addressing issues of wear and tear to maintain the integrity and safety of these
Footing/Foundation: Proficient in creating solid footings and foundations, crucial for the stability and structural integrity of buildings. The process involves the precise pouring and forming of concrete to establish a secure and durable base for various types of structures.
Royal Construction Associates LLC's concrete services cover a wide spectrum, from the creation of foundational elements to the enhancement of outdoor spaces, all executed with a focus on quality, durability, and aesthetic appeal.